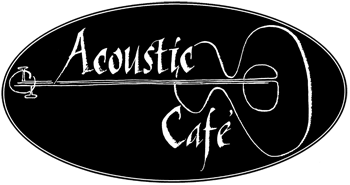 Welcome to the Acoustic Café!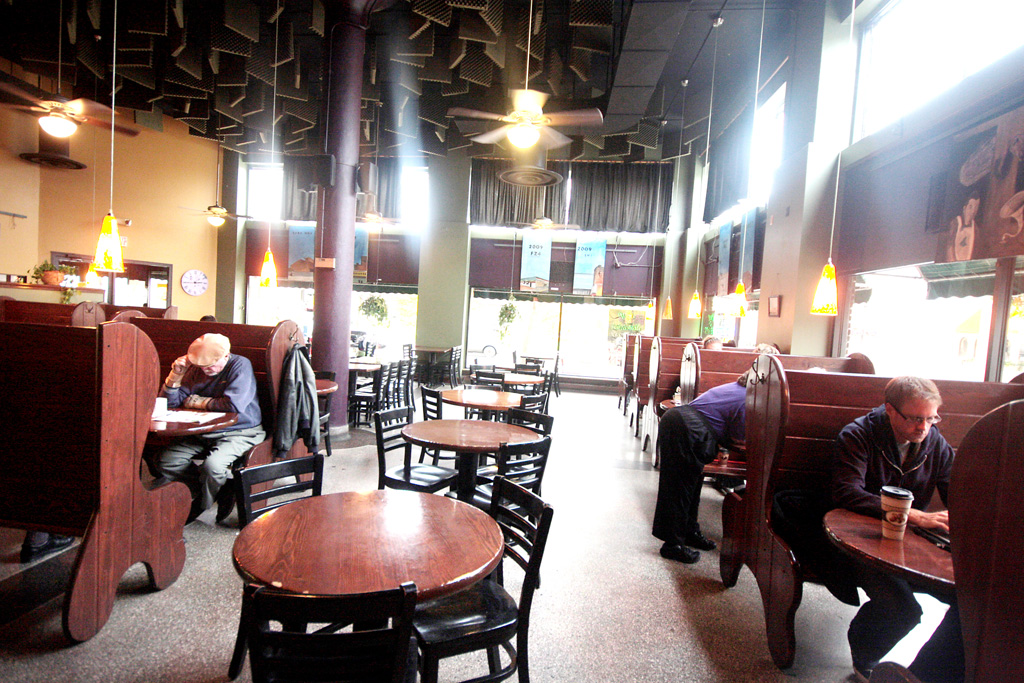 At the Acoustic Café, you can get your favorite sandwiches, soup and coffee drinks in a relaxing environment while enjoying FREE Wi-Fi access. The Acoustic Café roasts its own coffee and scratch bakes its own bread recipe daily. What makes the sandwich is our special sauce which, besides a select blend of spices, includes 100% pure healthy olive oil. Our motto: "Let no one hunger for lack of a better sandwich."
The Acoustic also supports local artists by showcasing special artist displays throughout the cafe, and offering various live entertainment every weekend. (The image shown here is from our Eau Claire location.)
Acoustic Café Coffee Beans are carefully roasted by our roaster in the Winona, MN. We select green coffee beans from around the world and roast them in eleven pound Coffee Bean Roaster. With small batch roasting we provide the freshest coffees and maintain a great value for our customers.  Whole Bean Coffees are available in many varieties and sold by the pound bag. Ask us about the varieties available today and take some home!
Address
505 S. Barstow Street
Eau Claire, WI 54701
Phone: 715-832-9090
Fax: 715-832-9619
Email: manager@theacoustic.com
Hours
Mon–Thurs: 7:30am–10pm
Friday: 7:30am–11pm
Saturday: 9:30am–11pm
Sunday: 9:30am–10pm